If Prosecution of corrupt officials is the result of open letters, I think it will do Nigerians good to keep the OPEN LETTERS coming.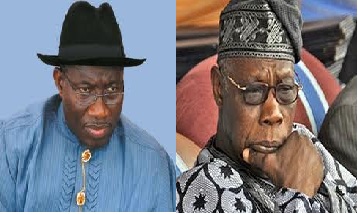 The North has asked President Goodluck Jonathan to explain who he was waiting for before taking action to bring officials of the former President Olusegun Obasanjo administration to book over political killings which he (Jonathan) said were the order of the day when Obasanjo held sway as the head of government in the country.
It also insisted that the next president of Nigeria, must emerge from the area, pointing out that President Jonathan must stand down  for  their own in 2015.
The northern groups, Arewa Consultative Forum, ACF, and the Northern Elders Forum, NEF, made these known at two separate  interviews with Saturday Vanguard yesterday.
Jonathan replied Obasanjo's  18-page open letter dated 2, 2013, to him, pointing out that all the political killings since the Fourth Republic began, took place at the time Obasanjo was President.
According to Jonathan, although political killings had occurred in the country, none of them had taken place since he became President about three years ago.
Among those who were said to have been politically murdered during Obasanjo's administration included, the former Minister of Justice and Attorney-General of the Federation, Chief Bola Ige, and  South-South politicians, Chief Harry Marshall, Chief A.K. Dikibo, a former Senatorial Candidate of the defunct All Nigeria People's Party, ANPP, in Imo State, Uche Orji, Arc Layi Balogun, former Vice Chancellor of the University of Nigeria Nsukka, UNN, Prof Chimere Ikoku, former Chairman of the Nigeria Bar Association, NBA, in Anambra State, Chief Barnabas Igwe and his wife, Chief Victor Nwankwo of Fourth Dimension Publishers and Chief Funso Williams.
However, the Secretary General of NEF, Prof Ango Abdullahi, confirmed in an interview with Saturday Vanguard that the North had made its position on the 2015 presidency known to President Jonathan's emissaries, who had attempted to recruit some of their key stakeholders for the next poll.
http://www.vanguardngr.com/2013/12/political-killings-north-asks-jonathan-prosecute-obasanjo/