Bayern Munich star Franck Ribery has revealed that Chelsea boss Jose Mourinho wanted to take him to Stamford Bridge.
The France international was heavily linked with the English outfit in 2010 during Carlo Ancelotti's time at the helm, but the winger has revealed the new Blues boss was also keen to tempt him to move to London.
"We often talk," Ribery said of Mourinho in an interview with German magazine Kicker. "He wanted me to go to Chelsea."
Ribery is now fully focused on leading Bayern to victory over Mourinho's side in Friday's European Super Cup showdown.
"We have a good relationship and respect between us," the 30-year-old explained. "But I want to beat him!"
The Frenchman went on to admit that he is loving life under new Bayern boss Pep Guardiola, who replaced Jupp Heynckes at the helm earlier this summer.
"The contact with him and the players, the warmth he brings - I have all I need to feel good," he enthused.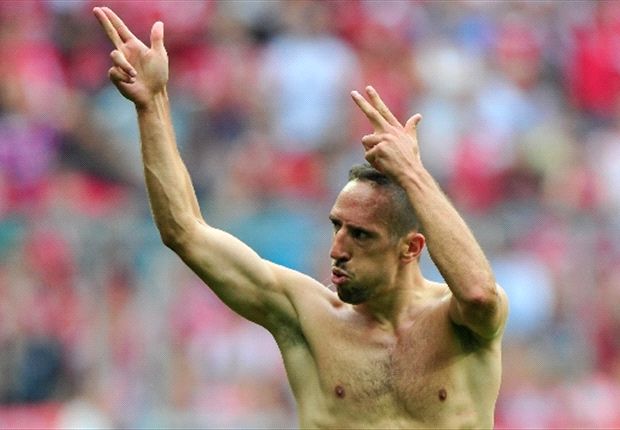 "I have already had many conversations with him. I have got to know him well - and vice versa. It's not that I need to feel important but I need a relationship [with the coach].
"A hello, a little pat on the back, some praise - these things give me confidence, and only when I have that can I also give my best."
Ribery, one of the favourites to lift the Ballon d'Or following his exceptional form last season, joined Bayern from Marseille in 2007.
http://www.goal.com/en/news/15/germany/2013/08/26/4213982/ribery-mourinho-wanted-me-at-chelsea?ICID=OP