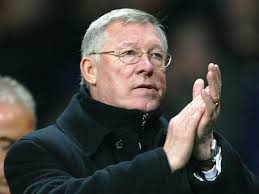 Sir Alex Ferguson will step down as Manchester United manager at the end of the season after 26 years in charge.
The Scot, 71, has won 38 trophies during his reign at Old Trafford and will now become a director and ambassador for the club.
His haul includes 13 league titles, two Champions League crowns, five FA Cups and four League Cups.
"The decision to retire is one that I have thought a great deal about. It is the right time," Ferguson said.
Everton's David Moyes and Jose Mourinho, currently at Real Madrid, are the bookmakers' frontrunners to take over.
BBC sports editor David Bond says United are confident of announcing a successor to Ferguson before the weekend.
He believes they are looking for someone who understands the club's history and is committed to youth development while employing an attractive, attacking style of football.
While United look for his successor, tributes to Ferguson have been led by Prime Minister David Cameron, who tweeted "Sir Alex Ferguson's achievement at #MUFC has been exceptional", while former Manchester United and England striker Michael Owen says his managerial record will "surely never be eclipsed".
Ferguson believes the squad he leaves behind "bodes well for continued success".
His final game will be against West Brom and will be his 1500th in charge at United.
United co-chairman Joel Glazer says: "His determination to succeed and dedication to the club have been truly remarkable."
Chief executive David Gill says: "What he has done for this club and for the game in general will never be forgotten."
Ferguson, who will undergo hip surgery in the summer, is confident his successor will take over a club in good health after winning their 20th top-flight title 17 days ago.
"It was important to me to leave an organisation in the strongest possible shape and I believe I have done so," he said.
"The quality of this league winning squad, and the balance of ages within it, bodes well for continued success at the highest level whilst the structure of the youth set-up will ensure that the long-term future of the club remains a bright one."
http://www.bbc.co.uk/sport/0/football/22447018